---
Resource Library
Advance your career, gain relevant skills, and build your confidence using our resource library. Enjoy our best webinars, presentations and much more to come!
Conversational AI In Automotive
Watch a great conversation moderated by Celene Osiecka on the challenges of bringing voice in car with Shyamala Prayaga from Ford, Robert Bruchhardt from Mercedes, Michael Zagoresk from Soundhound, and Jeffrey Ferman from Amazon. Get access to curated content on voice in car to expand your knowledge on the topic.
---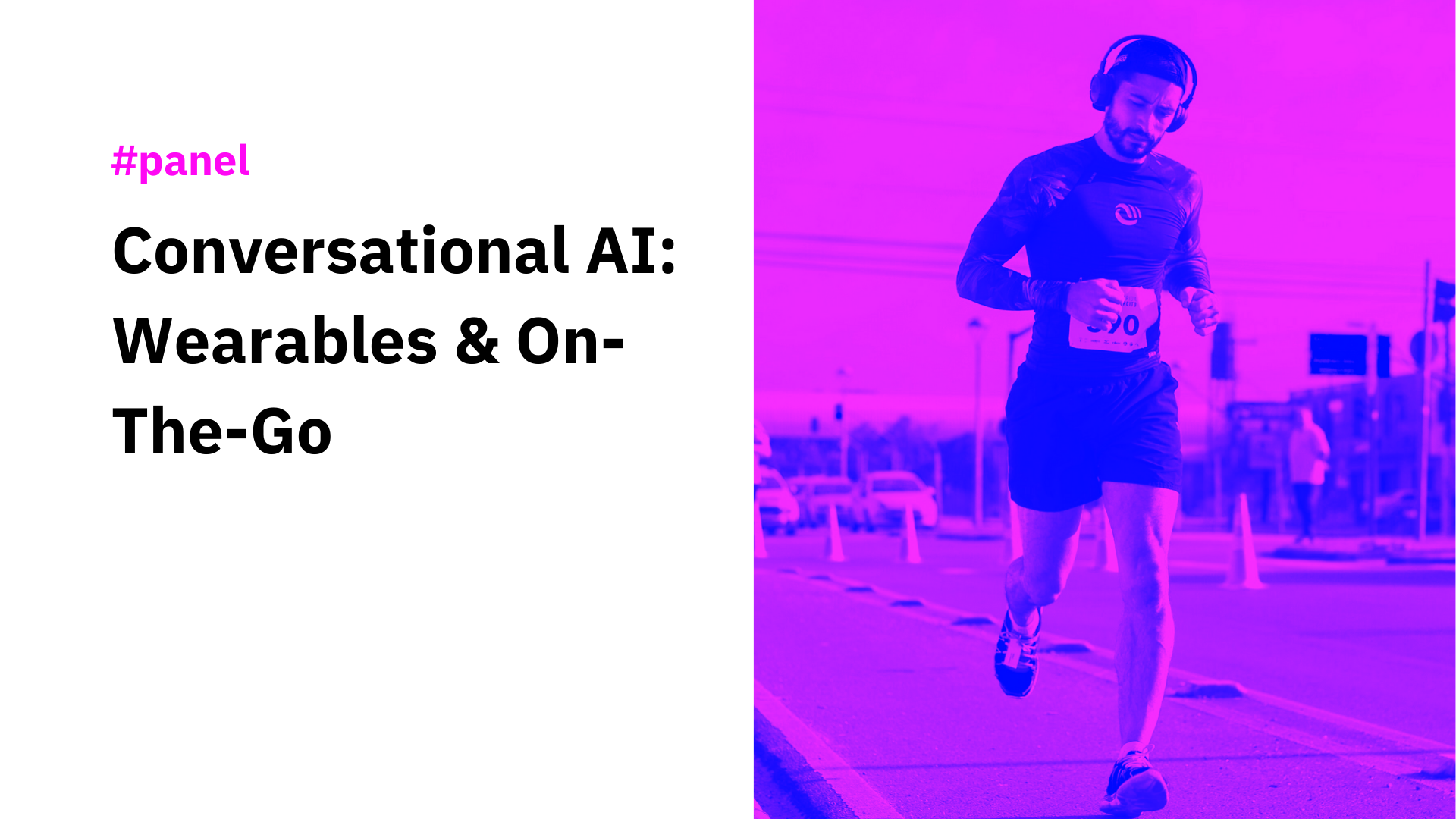 Conversational AI in Wearables and On-The-Go
Get to learn more about wearables, hearables, and how to build for on-the-go products. Our speakers from Bose, Vocal ID, Google, and Amazon share insights about the design considerations and the best practices to create conversational products for on-the-go use cases.
---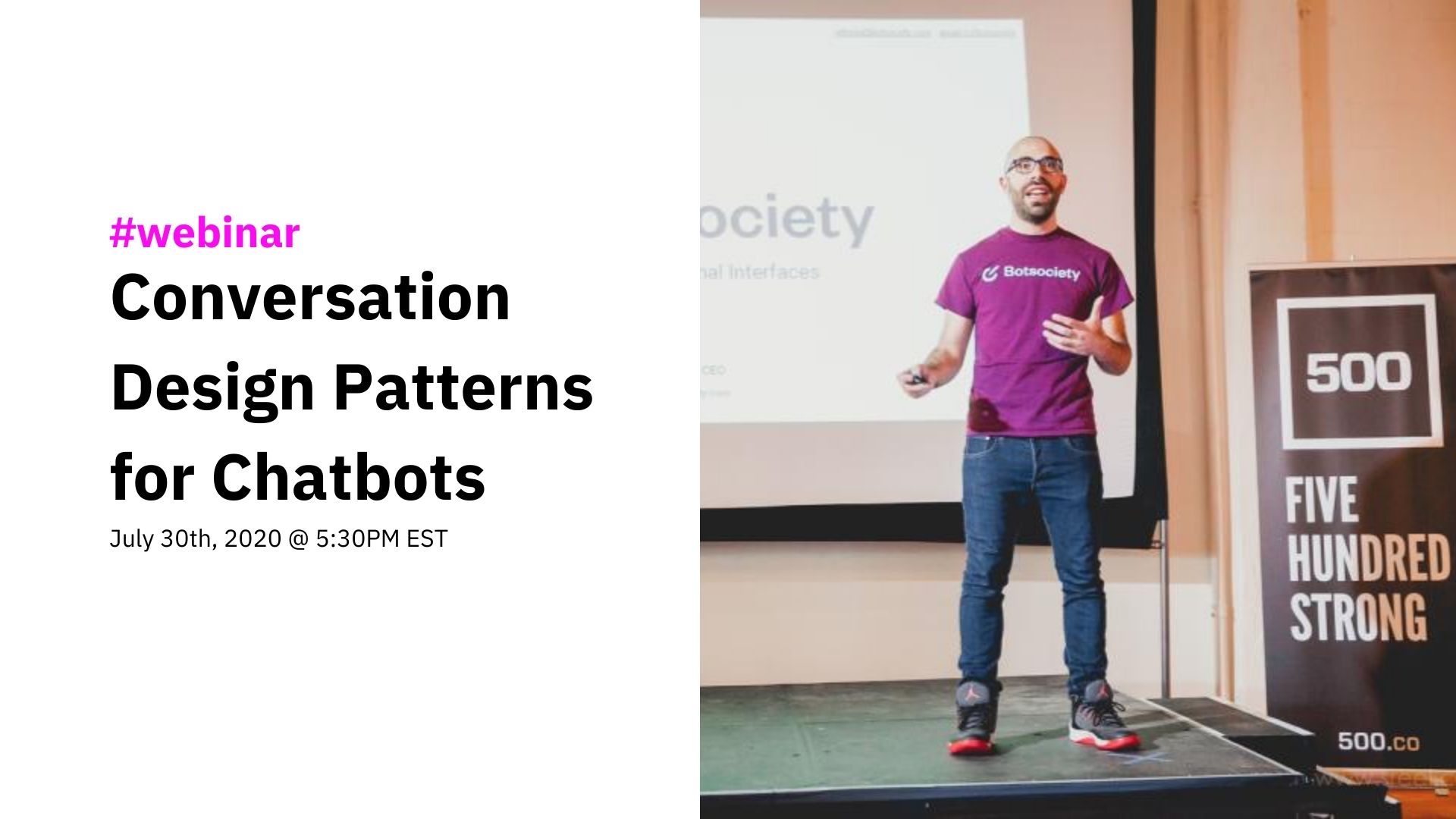 Conversation Design Patterns for Chatbots
Vittorio from Botsociety shares with Voice Tech Global the best practices for Conversation Design. During this webinar, learn about great patterns and techniques to enhance your product's conversational experience.
---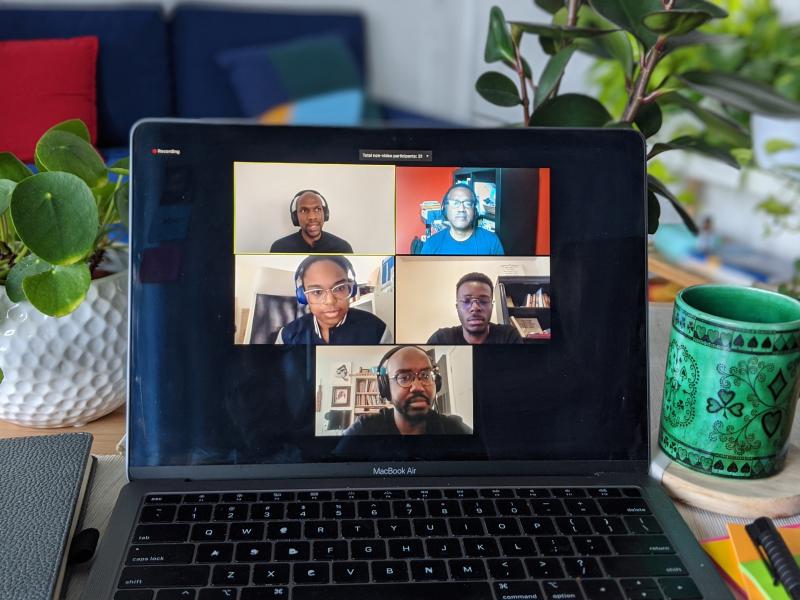 Addressing Implicit Bias Towards the Black Community in Conversational Products
Conversational AI is a powerful interface that helps anyone interact with machine systems using something that we have learned from a young age, natural language. But as much as it's a strength, language is also a place of inequality. In this event, four black professionals and scholars discuss how natural language processing bias can prevent equal access to technology.
---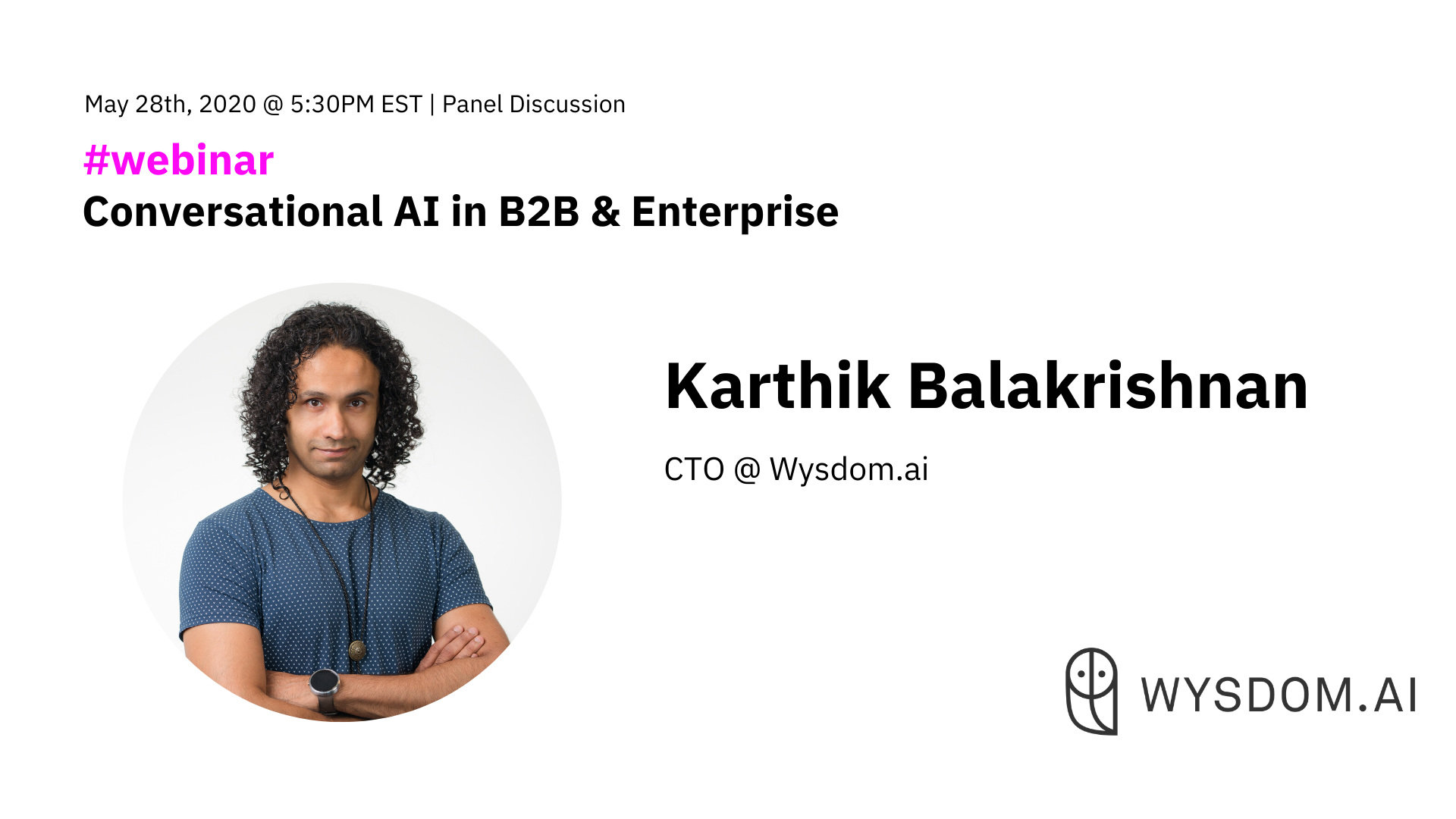 Conversational AI In B2B & Enterprise
Listen to Karthik Balakrishnan from Wysdom.ai explaining how enterprises must get started on conversational ai for B2B & enterprise and what are the keys to their success using Data Mining, supervised ML, and more.
---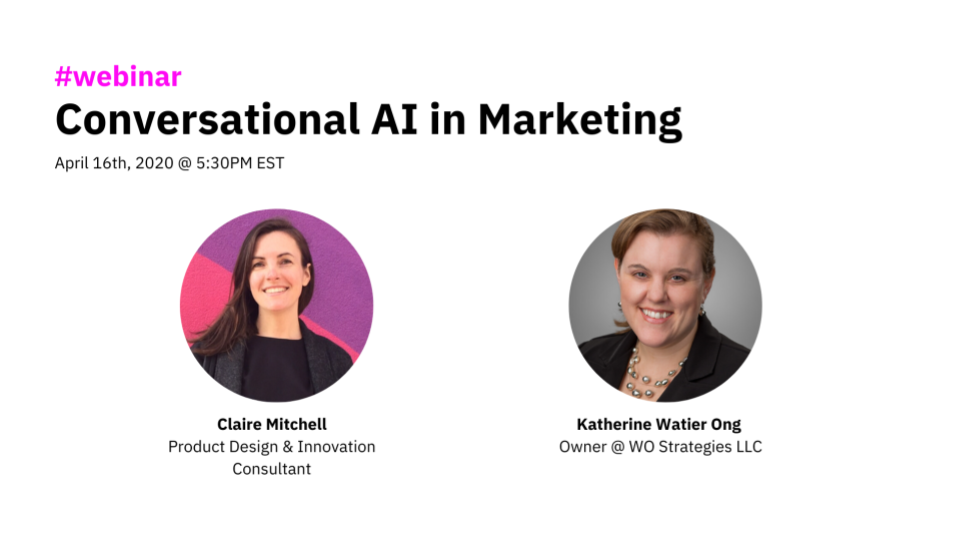 Conversational AI in Marketing
Let Claire Mitchell, digital consultant, and Katherine Watier Ong from WO Strategies LLC guide you through the journey of getting started with voice. They will talk about opportunities, voice seo, voice strategy. Find additional curated resources to expand your knowledge.